Newsletter Printing
At Quality Press, we know that one of the best ways to generate more sales is by reaching out to your existing customers and communicating with them. We know it sounds simple, but keeping your business front and centre every week, month or quarter can ensure you are the first people they contact when looking for your products or services. 
While digital newsletters delivered by email are convenient, and they are certainly important to a marketing strategy, they can easily be lost or ignored in a cluttered inbox. Printed newsletters have a much higher read rate, a longer shelf life, and convert readers into buyers more often than their digital counterpart.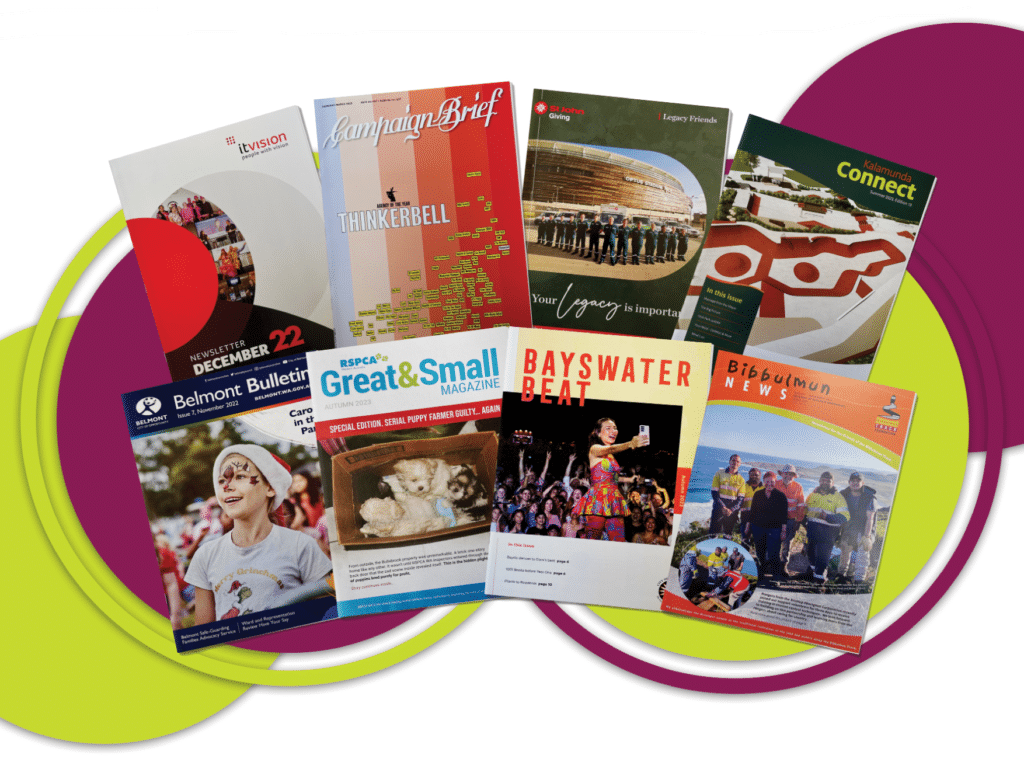 Newsletter Design
Newsletters are an incredibly versatile tool, letting you showcase new and exciting products or services in a glossy, eye-catching way to your customers. The team at Quality Press have the expertise and experience to help you exhibit your brand at its finest, and can provide guidance on industry standards and best practices to make regular designing and printing a smooth process.

Custom Printing Options
People have a much higher chance of spending time reading your publication if they feel you've made an effort to get their attention. Whether it be unique sizing, custom paper stock, environmentally friendly inks or even fancier embellishments like embossing or foil accents for premium offerings, we can work alongside you to create a newsletter that truly supports your brand image and wows your readers!
Large Quantity Printing
We've been printing newsletters in Perth for a wide range of businesses, and know that no company is the same. Whether it be a few hundred or thousands of high quality, coloured newsletters, we have the facilities to get the job done efficiently and to the highest standard. Our state of the art digital printers even allow you to change information from copy to copy, letting you customise your newsletters to make your readers feel truly special.

Newsletter Distribution
We work alongside distribution partners such as Australia Post to ensure your Newsletters get into readers hands without the need to manually mail them yourself. Simply provide us with a distribution list and let us take care of the rest. We print and deliver newsletters to thousands of homes and businesses each month for some of Australia's most recognised brands.
Contact Quality Press
At Quality Press, it's no secret that we love printing. Newsletters, catalogues, brochures, flyers, point of sale, banners, signage, and so much more; if you need it printed, we get it to you on time and with the highest quality final product. If you'd like to learn more about how you can level up your newsletter advertising, please Contact Us!  We'd love to hear about your needs and work with you to make it happen.