Sustainability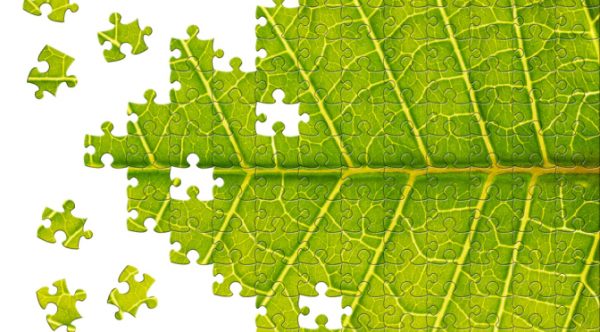 Many pieces of the puzzle need to come together, in order to claim that you are an environmentally responsible company.
Sustainability in printing is defined by the social, environmental and resource responsible practices that are used to meet the current needs and expectations, whilst providing the needs and even better outcomes for the future generations. It encompasses more than just using recycled paper!
At Quality Press, we believe that sustainability of our environment is not just a simple checklist of discrete actions. It is in fact, a continuous improvement process that requires an all encompassing commitment throughout our whole supply chain and is a key consideration on any business practice decision we need to make.  We "Walk the talk"
Our starting point was to develop worlds best practice processes in our manufacturing by successfully achieving ISO 14001 Environmental Management Systems Accreditation. It provides assurances to our employees, customers and external stakeholders, that any environmental impact is being continually measured, audited and improved, to international standards and legislative requirements.
Forest Stewardship Council ®
Quality Press is involved with the Forest Stewardship Council® and is Chain of Custody certified FSC-C111891. The FSC® Chain of Custody is the highest and most trustworthy international certification for paper and timber products. It reassures our customers that the paper being used supports the growth of responsible forest management worldwide, where trees are grown specifically for paper production, ensuring that all of the environmental and social interests are taken care of.
If your material is being printed on FSC® stock, you are able to use an appropriate FSC® trademark logo to promote your own support for environmental sustainability. We can advise on the FSC® paper options available to you that best meet your needs and supply the correct FSC® logo for inclusion in your artwork. Our sales team will guide you through this with ease.
Here are 12 sustainable reasons to choose Quality Press and make a positive difference to the environment on your next printing project.
Quality Press is quality assured to international standards and our production processes are rigorously tested to achieve continual decreases in our environmental footprint
We utilise advanced computer to plate (CtP) technology, which eliminates the need for films and harmful chemicals from the prepress process.
Vegetable-based ink. Traditional printing inks are mineral solvent based and contribute to ever growing greenhouse gas emissions. The printing inks used by Quality Press are vegetable based with the key ingredients being soy and linseed oil, made from renewable sources.
LED lighting has been installed throughout our factory which will reduce our energy usage by 70%
We recycle approximately, 40 tonnes of waste every week, which is made up of metal plates, paper off cuts, plastic, cardboard and timber pallets. In addition, we have installed BioMax water tanks to use cleaned waste water on our gardens.
Our printing process is alcohol-free, which means we do not use the Isopropyl alcohol found in fountain solutions, which itself is a major source of greenhouse gas emissions.
We have installed a 130kw rooftop solar energy panel system, which generates 25% of our total energy consumption.
The paper we use is either recycled or sourced from sustainable and internationally accredited well managed forests.