Large Format Printing
Another name for BIG!
We use this type of printing for your pull-up and outdoor banners, posters, canvas prints, window graphics, flags, tear drop banners and marquees. In fact the list is quite endless.
Quality Press can print on rolls of adhesive papers, vinyls, clear film and rigid products, such as corflute, metal sheets, perspex and foam boards.
Our large format printing is the pefect compliment to your promotional campaign, providing posters, point of sale stands, shelf wobblers and non slip floor graphics, for use indoors and out.
And lets not forget office displays, vehicle graphics, trade show displays.
We know that not everything in life is square, so our flatbed router machine can cut your large format printing into any shape you need.
If you have been to any of these events or places, chances are that you have come into contact with large format printing from Quality Press:
Good Sammy Enterprises, Avon Descent, Guide Dogs Day, Pride WA, Truffle Kerfuffle, Spare Parts Puppet Theatre, Perth Zoo, The Fairbridge Festival, and countless Local Government community events and festivals.
We would love to add your event or promotional printing to our growing portfolio, so whenever you need to make an impact and grab attention to your message, think large format printing in Perth and contact us at Quality Press.
HP Scitex FB700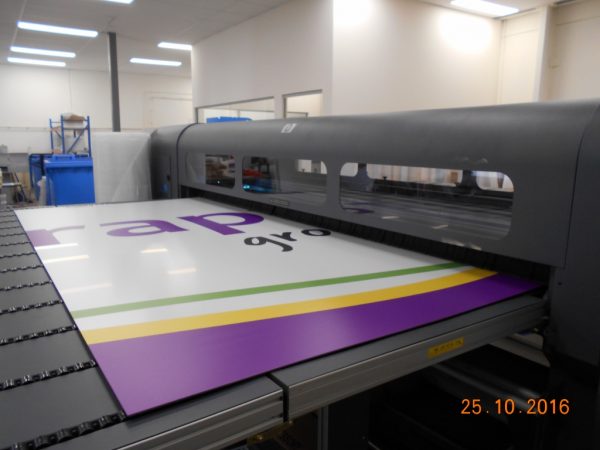 Our HP UV flatbed machine will produce multiple colour signage and banners up to a 2.5m x 3.05m sheet work or 2.5m x 100m on a roll, on a wide variety of substrates.
6 colours + white 1200 x 600 dpi resolution.
HP Roland DG TrueVIS VF2-640
Our brand new 7 colour large format machine can print Cyan, Magenta, Yellow, Black, Light Black, Orange and Green. Giving us the unique ability to achieve both vividness and natural reproduction at the same time in your printing work.
Running rolls of material 1620mm wide, it will bring new excitement to your next pull-up banner, poster, or adhesive wall graphics.
Mimarki Eco Solvent Inkjet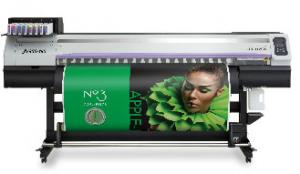 Our Mimarki roll fed printer delivers stunning photo and banner prints with a top speed of 100 linear meters per hour, on multiple substrates.
6 colours at 1440 dpi resolution.
ZUND Router Cutter
With one of the most advanced and versatile cutter and router machines of any Perth Printing company, we can cut just about any rigid substrate up to 50mm thick and
1.6m x 3.2m, or vinyls and posters, up to 1.6m x 50m.
The massive scope of cutting options that our machine provides, creates so many more opportunities to create a fit for purpose product, printed, cut and ready for assembly or immediate use. The uses are literally, only limited by your imagination.
For any large format printing in Perth, you must give Quality Press a call and experience our experience!
Indoor & Outdoor Vinyl Banners
Window & Wall and Floor Decals
Pop up and Pull up Banners
Large Format Posters
Tear Drop Banners
Real Estate Signs
Magnetic Signs
Vehicle Wraps
Corflute Signs
Vinyl Stickers
Acrylic Signs
A. Frames
Bunting
Flags
Packaging
Light Boxes
Printed Mesh
Foam Boards
Canvas Prints
POS Collateral
Mounted Posters
Onsite installations
Eyeleting and stitching
Laminating and Mounting
Router cutting to just about any shape
If you want your business to stand out from the crowd with our large format printing services, contact our team today.