Large Format Printing
Often when we want to enlarge something, the quality of the picture or image is lost. Enjoy jaw-dropping print quality from Quality Press with thanks to our state-of-the-art, advanced HP large format printers.
When printing, our inks offer a brilliant range of superb colours to any project you're working on.  Producing smooth gradients and incredibly fine details, you'll be impressed with our rich blacks and exceptional colour stability when you choose to print your large format with Quality Press.
Our in-house machines can print on a wide range of materials, either on a roll or rigid, including metal sheets, foam boards, and corflute, through to soft fabrics, banners, and adhesive and poster papers – the range is endless.
Our eye-catching print quality makes Quality Press perfect for your next large format project.
HP Scitex FB700
Our HP UV flatbed machine will produce multiple colour signage and banners up to a 2.5m x 3.05m sheet work or 2.5m x 100m on a roll, on a wide variety of substrates.
6 colours + white 1200 x 600 dpi resolution.
HP DesignJet L26500

Our HP roll fed latex machine will produce signage and banners up to 1.3m x 50m, on multiple substrates.  6 colours 1200 x 1200 dpi resolution.
Mimarki Eco Solvent Inkjet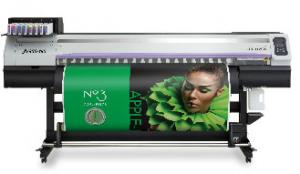 Our Mimarki roll fed printer delivers stunning photo and banner prints with a top speed of 100 linear meters per hour, on multiple substrates.
6 colours at 1440 dpi resolution.
ZUND Router Cutter
With one of the most advanced and versatile cutter and router machines of any Perth Printing company, we can cut just about any rigid substrate up to 50mm thick and
1.6m x 3.2m, or vinyls and posters, up to 1.6m x 50m.
The massive scope of cutting options that our machine provides, creates so many more opportunities to create a fit for purpose product, printed, cut and ready for assembly or immediate use. The uses are literally, only limited by your imagination.
For any large format printing in Perth, you must give Quality Press a call and experience our experience!
Indoor & Outdoor Vinyl Banners
Window & Wall and Floor Decals
Pop up and Pull up Banners
Large Format Posters
Tear Drop Banners
Real Estate Signs
Magnetic Signs
Vehicle Wraps
Corflute Signs
Vinyl Stickers
Acrylic Signs
A. Frames
Bunting
Flags
Packaging
Light Boxes
Printed Mesh
Foam Boards
Canvas Prints
POS Collateral
Mounted Posters
Onsite installations
Eyeleting and stitching
Laminating and Mounting
Router cutting to just about any shape
If you want your business to stand out from the crowd with our large format printing services, contact our team today.